For the full experience please download a modern browser. Click here to find a modern browser or discuss with your IT department.
Engagement
Like gold mining, the Clyde Dam, agriculture and viticulture, this project would create change in Central Otago.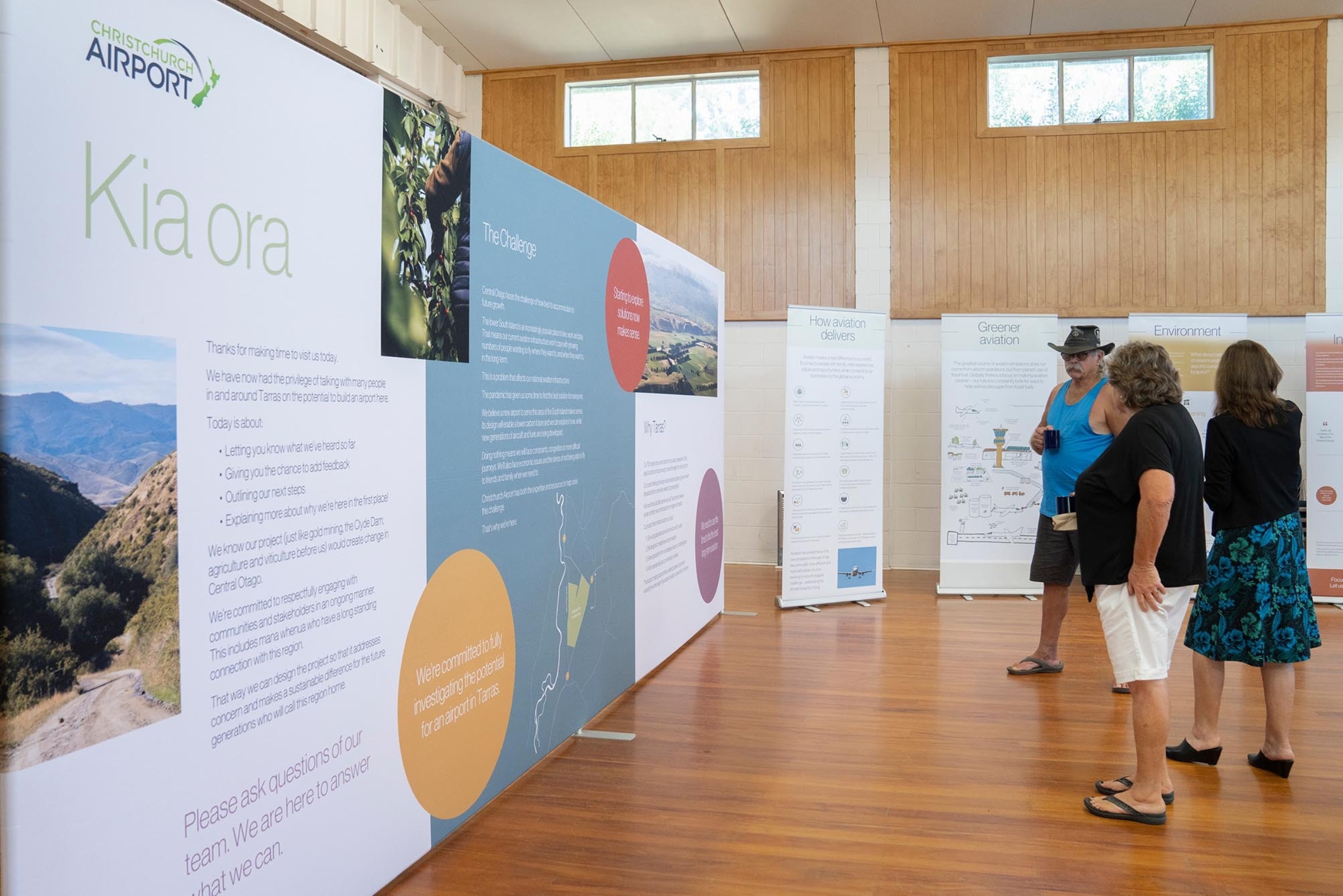 Our site's location and aviation's role as an economic generator means a new airport there would deliver economic and social benefits to multiple regions of the South Island. These will be quantified as part of the planning and validation phase.
We recognise it will impact some who call Tarras home so we have made respectfully engaging with the local community a priority.
Engaging other key stakeholders and communities is also important so we can design the project to create as much opportunity as possible.
This is a new approach. Organisations usually proceed with detailed design, planning and process work, then unveil a fully-formed proposal for public consultation.
We have decided to respectfully engage before any formal plans are created, so we can factor solutions to concerns into any proposal.
This engagement will not take away any requirement for public consultation as part of the planning process.
We understand there's a genuine interest in more details about our project and would not expect anyone to fix their support or opposition to the project, based only on the information available to date.
We are committed to:
Continuing regular communications
Sharing more detailed information as it becomes available