For the full experience please download a modern browser. Click here to find a modern browser or discuss with your IT department.
Questions?
There is a high level of interest in this project and many questions to be answered over time.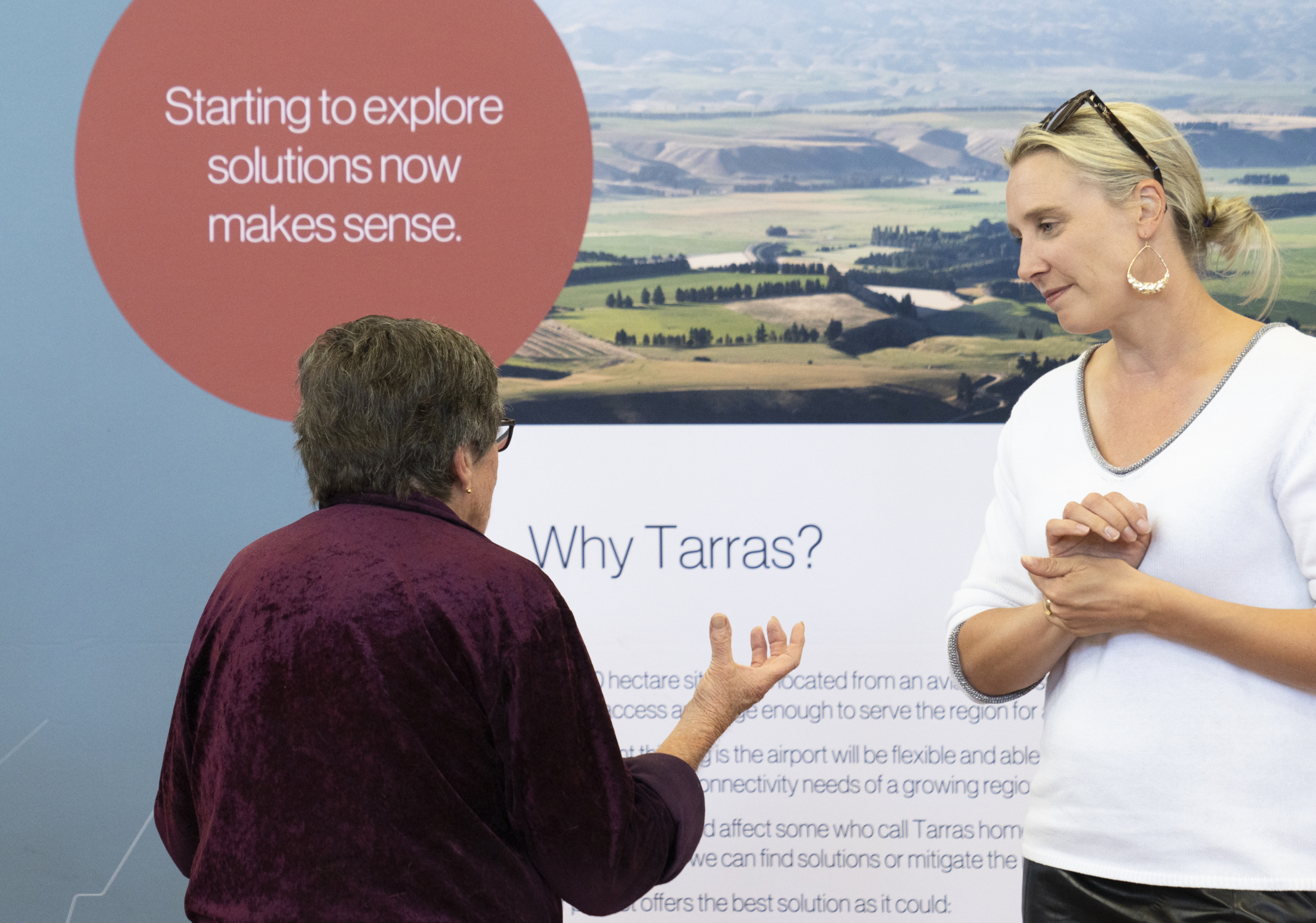 Everyone deserves accurate, well-researched information so we are taking the time needed to explore options and develop solutions.

Until we have done so, we simply aren't able to provide answers for every question we receive. But that does not mean we are not listening - far from it.

Often questions will become part of a workstream or enquiry, or the question itself will help shape our thinking by being fed into the scope of a piece of work.
As these workstreams are completed, we'll have more information available to share and we're committed to doing so.
In the meantime, we have put together information on some elements which are of interest to many stakeholders.

Climate change is not something Christchurch Airport shies away from.

We align with the science behind climate change and support the Paris Agreement goal to keep global temperature rise within 1.5 degrees.

We were advocates for the New Zealand Zero Carbon Act, the establishment of an independent Climate Change Commission, and having national emissions reduction targets enshrined in law.

We're also members of the Climate Leaders Coalition and Sustainable Business Council, and were an early signatory of the Climate Leaders' High Ambition Pledge to reduce emissions.

At an operational level, we use a science-based approach to measure and monitor Scope 1, 2 and 3 emissions. Our approach is to always target zero emissions by removing or reducing our own and enabling and influencing other organisations to do the same.

This is part of our core business and something we work on every day. We were the first in the world to achieve the new global standard in carbon reduction at airports.

We believe future aviation and aviation growth will be decarbonised, through the development of new aircraft and fuel technology along with more efficient use of existing technology.

Great strides are already being made, with Sounds Air aiming to offer zero emissions flights by 2024, Airbus' development of new zero-emissions aircraft, plans to retrofit turboprop aircraft with electric propulsion systems, and new fuels which can cut emissions by up 80%.

We are working to ensure Christchurch Airport and New Zealand's aviation network is ready to welcome new low-emission technology – a new airport for Central Otago would help lead the transition.

New Zealand's geographical isolation means we are reliant on aviation – not just to travel, but to trade and get critical supplies to and from our country.

It is therefore vital our aviation network transitions to a low-carbon future.

The new generation of sustainable aviation will likely require changes to much of New Zealand's existing airport infrastructure. This may pose a challenge as retrofitting technology is not always easy or cost-effective.

As proud South Islanders, and operators of its largest airport, we feel a responsibility to help lead this transition.

We are focused on creating an exemplar for future airports. This new airport will be designed to welcome the next generations of sustainable aircraft and fuels.

Our site was chosen because it is likely to withstand physical risks, including sea level rise, which may result from climate change. And it is best suited for safe and fuel-efficient flying.

Its location is in close proximity to some of the South Island areas with the greatest projected population growth, so an airport on our site would deliver people closer to where they live or want to go, and so shorten any subsequent road journeys.

Best of all, because we are starting from scratch, we can design and build everything with the environment in mind and deliver an airport which will enable future generations to enjoy the benefits of aviation with lower emissions.

While our site is large enough to meet demand well into the future, our thinking is to start small and have the potential to scale up over time.

We're envisaging a modular airport, so it can be added onto in the future.

Any new airport will also have to get planning approvals before it is built. This won't be easy and rightly so.


It will require us to demonstrate a range of things – including how any negative impacts on the community and environment would be managed, how people would safely connect to the site, and how the site would be managed.

We expect the planning process will not just require us to demonstrate how we'll manage noise and water onsite, but also, how we will manage and reduce carbon emissions.

We are committed to ensuring this project meets the requirements of New Zealand's regulatory framework with respect to climate change.

For the past 80 years, we've worked with authorities as we've managed our operations at Christchurch Airport.

We respect New Zealand's planning processes and regulations – they're there to ensure the environment is protected for future generations and that businesses, including ours, responsibly manage the impact their operations have on the community.

This is kaitiakitanga which is part of our kaupapa too.

Since it opened 80 years ago, Christchurch Airport has enabled generations of Cantabrians to connect with other parts of the world and served as a critical lifeline – particularly during the Canterbury earthquakes.

The airport is an important economic generator for the entire South Island. For every $1 Christchurch Airport earns, the wider South Island economy earns $50.

Closer to home the airport's economic impact, pre-COVID, on Canterbury's gross domestic product (GDP) was estimated as at least $2.6 billion which gave rise to approximately 24,000 full time jobs. Those numbers reflect approximately 7.6% of GDP and 8.5% of employment in the region.

One of our three core goals is to build a stronger business so that we grow our value for our shareholders.

We're proud that in the past five years (since 2015), we have paid a total of $194 million in dividends. $145.5 million of that was paid to our Christchurch shareholders to help deliver on their objectives.

In the same period, our enterprise value (as estimated each year in our Statement of Intent) has risen from $1.35 billion to $1.89 billion – that's a 40% increase.

Pre-COVID we also spent $2-3 million every year on supporting Christchurch organisations and initiatives to bring visitors to our city.

We have built a strong balance sheet which, in pre-COVID times, enabled us to invest around $80 million dollars per year in developing opportunities on our campus.

That is good news for our shareholders as doing so has made our business stronger and more resilient to fluctuations.

That strength enabled our $45 million land purchase in Central Otago and gives us the confidence to hold land for long periods of time. We hold around 1,000-hectares of land in Christchurch.

Christchurch Airport will always be committed to Christchurch and ensuring we do all we can to continue to support and grow our city and our region.

If this project proceeds it will add to the value we deliver to our shareholders.

Our position as the major gateway to the South Island means we have long been a significant economic generator for the entire island.

For every $1 Christchurch Airport earns, the South Island economy will earn $50. We are indirectly responsible for 63,000 jobs over Te Waipounamu.

Over our 80 year history, we have always invested across the South Island, because we want it to prosper.

In recent years, we brought all 15 regional tourism organisations together to create South Island-wide marketing strategies. We've also provided direct support to businesses across the island.

There is a well-documented problem with a lack of airline capacity in the central and lower South Island. It is important the South Island continues to have a strong aviation network, and all the benefits it brings, in New Zealand's low carbon future.

Our team is expert in airport operations. Christchurch Airport has been named by travellers as one of the world's best airports and we are consistently rated by an independent international quarterly survey as the best airport in Australia and New Zealand across a range of measures.

We're also experts in running airports sustainably and were recently named the world's first to achieve the global standard in carbon reduction at airports.

It makes sense for us to use our experience to explore a long-term, sustainable, solution to the capacity issue.


Airlines have previously called for additional airport infrastructure in the greater Otago region because that is where their customers need and would like to fly to.

It is consumers and airlines which ultimately make the decision about where they choose to fly, which is evidenced by the fact some airports are busier than others. In other words, airports don't create demand - they meet it.

Many airports may have additional capacity but the reality is they are in the wrong location to solve this specific challenge.

Our Central Otago site was chosen because it is in the right place - its surrounding regions are among those forecast to have the greatest population growth in the future. Ensuring we have sustainable land transport connections is a core part of our project.

Using existing airport infrastructure is likely to deliver people further away from where they live and want to go. This would mean many travellers (including residents) will face a long car journey after their flight.

Our site was also chosen because it is best suited to safe and fuel efficient flying, and has the space to be able to cater for projected requirements well into the future. This would not be a short-term or band-aid solution to the capacity issue.

Best of all, it can be built to cater for the new generation of sustainable aircraft and fuels in development.


We needed to secure a site so this project could confidently claim the ability to provide a long-term and sustainable solution.

Without the land, our project was simply an idea.

We worked hard to find a site which lends itself to safe and low-emission aviation, through being suitable for the new generations of aircraft and fuels in development and for the fuel-efficient use of existing aircraft.


This means it could offer long-term connectivity and helps de-risk our initial and any future investment.

The $45 million spent on the land is not out of step with the investment Christchurch Airport regularly makes on property development.

Christchurch Airport has built a strong balance sheet and pre-COVID spent around $80 million per annum on capital projects.


We are major holders of land. Some of the land we are developing around our Christchurch campus today was purchased 80 years ago.

We are comfortable holding onto the Tarras site for the long-term.

Managing the airspace in and around Central Otago is the responsibility of the Civil Aviation Authority and Airways New Zealand.

In doing so, they already balance the needs of a variety of aircraft operators, including agricultural and viticultural aviation, gliding, events and recreational pilots.

While air spaces immediately surrounding airports are controlled, we're confident all air space users would be able to carry out their activities safely, even if an airport opens on our site.

We welcome, and will continue to actively participate in, any conversation around the role tourism plays in New Zealand.

Before COVID, forecasts pointed to the number of tourists visiting New Zealand continuing to grow, although at a slower rate.

While airports don't create demand but service it, a new airport for Central Otago could play a role in taking the pressure off tourism hotspots by dispersing visitors to more of our hidden gems.

This would also share the economic benefit visitors bring to more regional businesses.

We must remember aviation is not just about international visitors though. It enables New Zealand residents to visit family and friends, and explore their own country and the rest of the world.

Aviation is also critical to trade and delivers $23-billion of exports and imports to and from New Zealand every year.

It is also currently the only way to get high-value, time-sensitive freight to and from New Zealand, including vaccines, respiratory equipment, pharmaceuticals, and high value fresh and chilled perishable food.

Central Otago has some wonderful environmental features, including the mighty Clutha (Mata-Au) River, and surrounding mountain ranges and terraces.

Our project will have a well-developed Environmental Management Plan as part of our overall Sustainability Strategy.

It will include information on how we'll apply an environmental lens to the design of both the airport and its operations.

We'll also outline our approach to managing waters (potable, stormwater and wastewater), minimising and managing waste (and diverting it from landfill), establishing sustainable land transport connections, and both protecting and enhancing biodiversity.

We will measure and monitor all Scope 1, 2 and 3 carbon emissions. Our approach is to always target zero emissions by reducing our own and through enabling and influencing other organisations to do the same.

Christchurch Airport has taken a science-based and proactive approach to managing sustainability at our campus which has delivered some excellent results. You can read the details here.

But, like everyone, we can always do better, which is why we measure and monitor things like energy and water use, carbon emissions and the amount of waste generated in the terminal and report these, alongside our financials.

This is the approach and experience we bring Central Otago.

Airports work best when they are safely and well-connected to the communities around them.

We have a lot of work to do, and will work alongside various agencies, to investigate surface access to our airport and what that means for the wider road network.

Decarbonising land transport (alongside aviation) is key to New Zealand meeting its emissions reduction targets. We will explore how our project could play a part in creating safe, sustainable public transport links throughout the region.

We are experienced at measuring, managing and mitigating airport noise.

For example, we were the first in the world to develop software to monitor and manage certain engine noise in real time.

One of the reasons we chose the Tarras site is because its immediate area is of lower population numbers (and projected to remain so).

We understand a new airport would introduce noise but we will work hard to manage and find solutions to impacts. We know airports work best when they work alongside communities, not on top of them.


In some cases, noise impacts may require mitigation – such as insulation.

We will know more about which measures will deliver the best solutions for the community, once we have completed the flight path modelling, identified a preferred runway alignment and carried out noise assessments.

While aviation and tourism have been impacted by COVID, our project to explore the potential for the airport has proceeded as planned.

We are confident the sectors will recover and the projected capacity constraints on air connectivity to the mid to lower South Island will eventuate.

So while the pandemic offers us some time to plan, it's important we use that time wisely.

We have already been contacted by many businesses interested in working with us.

We have already supported a number of Central Otago businesses and will continue to seek opportunities to do so through our procurement practices.

The key finding is that the site is able to support an airfield with a single runway of at least 2.2 kilometres, although more detailed analysis is required.

The assessment, which was undertaken with aviation consultancy Airbiz with the support of technical specialists, identifies two potential runway alignments.

One aligns to the Lindis Valley and Lake Dunstan, the other to the Hawea Valley and Lake Dunstan. Each alignment's key features are set out below.

Noise impacts are yet to be technically analysed in detail, but the assessment contains the expected noise profile from a single aircraft movement on both alignments which show aircraft would largely fly over unpopulated areas.

As well as assessing noise and environmental impacts, the next phase of technical analysis will involve gathering site-specific data to confirm the preliminary findings.

You can download a copy of the preliminary aeronautical assessment's findings here.