For the full experience please download a modern browser. Click here to find a modern browser or discuss with your IT department.
Community
Like gold mining, the Clyde Dam, agriculture and viticulture, this project would create change in Central Otago.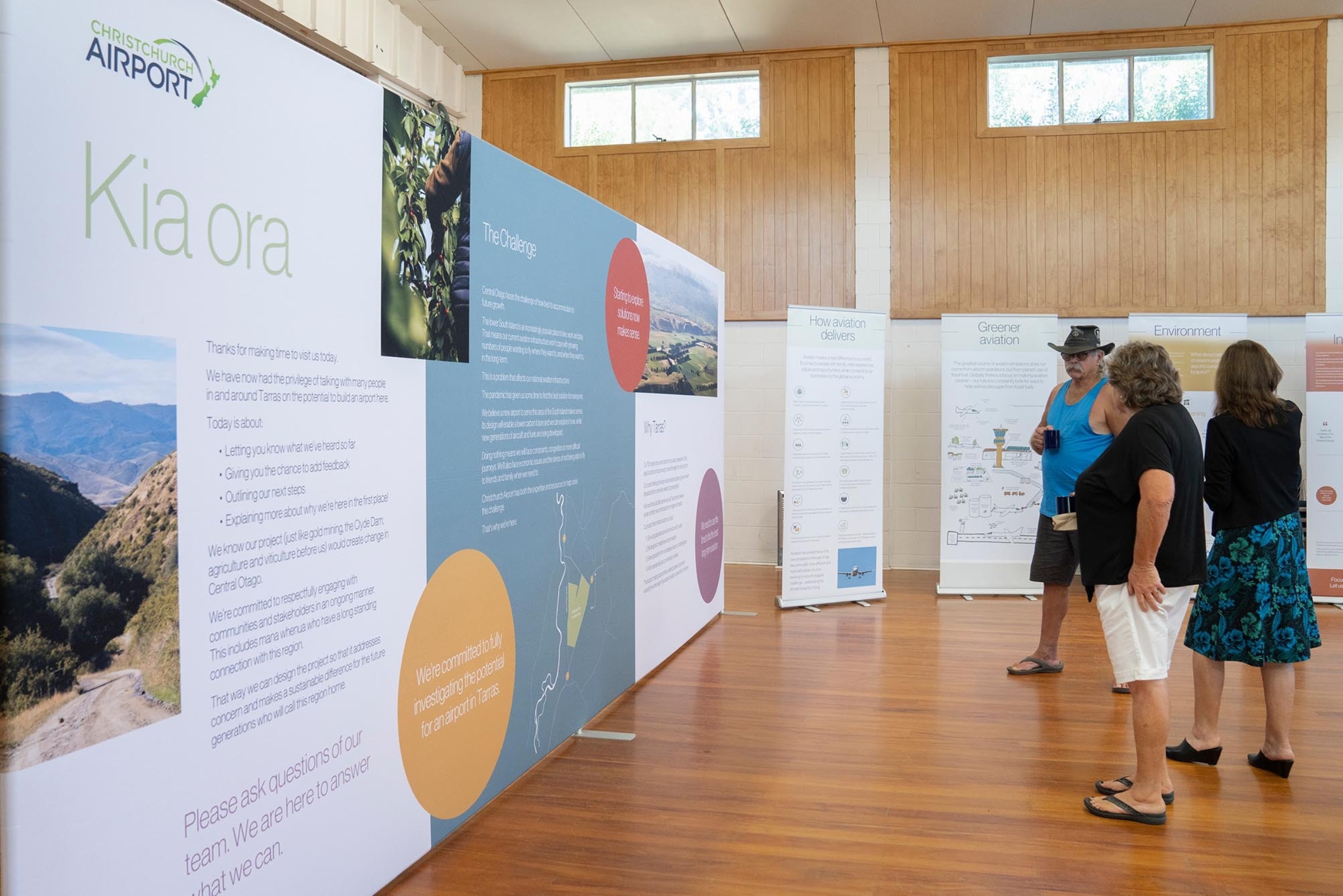 Our site's location and aviation's role as an economic generator means a new regional airport would deliver economic and social benefits to a large area of the South Island. These will be quantified as the project progresses.
We recognise it will impact some who call Tarras home so we have made respectfully engaging with Central Otago communities and other key stakeholders a priority.
This is a new approach.
Organisations usually undertake their planning and design work before they unveil a fully-formed proposal to the public.
By engaging before plans are created, we will be able to design the project to maximise benefits and minimise impacts on both people and the environment.
This engagement will not take away any requirement for public consultation as part of the planning process.
Tarras Community Fund
Christchurch Airport has a long history of contributing to the communities we operate in.
We are committed to being a good neighbour and making a positive contribution to Tarras regardless of whether a new regional airport is built.
As part of this, we have committed to making $30,000 available for distribution to community groups and individuals in Tarras each year.
A Community Fund Committee, led by members of the Tarras community, oversees the fund and developed its objectives and processes.
You can contact the committee at any time via TarrasCommunityFund@cial.co.nz